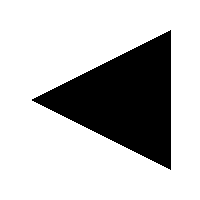 Return to Help Index
Thermostats
Should a thermostat be set to "auto" or "on"?
When the thermostat is set to "auto", the fan operates only when the temperature requires it (whenever the cooling unit or heating unit is running). When set to "on", the fan operates all the time. You may want the fan to run all the time to do its best possible job of filtering the air.
What different types of systems can be regulated by a thermostat?

Single-stage heating indicates one gas or electric heating device for the system. It can consist of just a heater, or include an air conditioning device as well. Almost all systems that use natural gas are single-stage. Generally, a single-stage thermostat will need to accommodate five wires or less if the system handles heat and air conditioning. If the system is only for heat, only three or fewer are needed.

A multi-stage system will have both a standard gas or electric heating device as well as an auxiliary and/or emergency heating device. The auxiliary or emergency heating will engage when the temperature drops faster than the main heater can maintain, or, if there is a problem with the main heater. The wiring of a multi-stage thermostat is connected to a W2 terminal.

Heating systems are either conventional (gas or electric) or use a heat pump. Heat pumps are unique in that they consist of a single unit that provides both heating and cooling. In the Midwest heat pumps are a popular choice for most households. If you know that your system runs both heating and cooling entirely out of one unit, and features an auxiliary setting, it is likely that you have a heat pump.

Line voltage systems use direct current, and either use 120 or 240 volts for a household system. One telltale sign that your home can accommodate a line voltage thermostat is that wires are much thicker to handle additional conducted power. Line voltage, electric heat thermostats are common with older construction, especially where electric or baseboard heaters are present. Line voltage systems are not compatible with gas heating. The adjustment controls are usually mechanical, rather than digital programmable, and almost always have either two or four wires (single pole versus double pole).

What is a thermostat?
A thermostat is a device that controls the temperature of an environment by adjusting the degrees to maintain a preferred temperature range. It will turn on heating if the temperature becomes chilly, or start-up the air conditioning if it gets too warm. Thermostats control the mechanisms of heating and/or cooling systems by directing energy to the right system when needed, bringing you a nice and cozy environment and saving you money!